Jordan Worland from local music website Slate the Disco selects his must-see gigs in Cambridge this month
We start this month's outlook on Wheeler Street where two firm Folk Festival favourites are set to appear. Newton Faulkner plays the Corn Exchange on the 22nd in a show that will undoubtedly see him perform new tracks from his fifth studio album, Human Love, as well as his classic hits. Bellowhead bring their farewell tour to the same venue on 24 April for a gig not to be missed by fans since, after 12 amazing years together, the UK's most successful folk band are calling it a day. They leave having obtained an army of fans and some impressive stats, including the highest-selling independently released traditional folk album of all time (Hedonism) and the highest-charting independently released UK folk album of all time too (Broadside).
There is a huge line-up this month at The Portland Arms and we start our tips with an exciting Glaswegian band. Holy Esque's music is comprised of tones and textures, peaks and troughs, brush strokes and breaking waves of sound. Here chiming guitars interweave with emotive synth embellishments, all shot through with Pat Hynes' inimitable vocals, delivered from a dark place somewhere deep within his very centre. Think epic 21st century music occasionally reminiscent of Boy-era U2, early Simple Minds and Echo & The Bunnymen, or perhaps more contemporary bands such The National or The Walkmen. Holy Esque bring their tour to The Portland on the 25th.
The Portland also hosts the first Bad Timing music event of the year this month when Consumer Electronics and Circuit Breaker play there on Sunday 3rd. Consumer Electronics is a punk, electro, noise duo comprising ageing renegade Philip Best (ex-Whitehouse) and his artist wife Sarah Froelich. The duo have a stellar reputation as prime movers in the field of avant-garde electronics, twisted beats and apocalyptic performance poetry. Circuit Breaker are Edward and Peter Simpson, two brothers influenced by minimal synth, post-punk and early industrial music.
Other Portland highlights include The Lovely Eggs (26th) who come with songs firmly set in the humdrum of everyday life complemented by fuzzed-out guitar and crashing drums. High Tyde (11th) are tipped for big things with their infectious sound filled with uplifting vibes and great energy. Benjamin Francis Leftwich (22nd) makes a welcome return to Cambridge after a few years, bringing his floaty, melancholic vocals and deft finger-picking from his forthcoming new record, After the Rain, with him.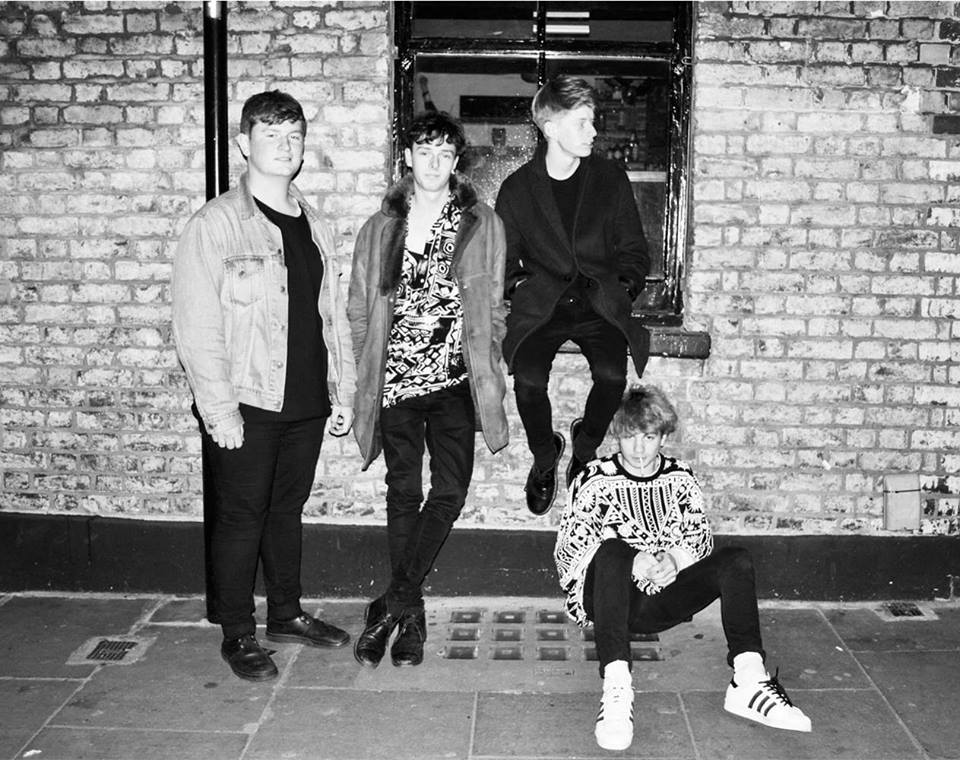 Our utter, must-not-miss night at The Portland this month comes on the 9th, when Teleman return. The show coincides with the band's release of their sophomore record Brilliant Sanity this month. The art of songwriting has been the driving force behind Brilliant Sanity; the process of crafting of the immaculate pop song, the dogged pursuit of the perfect hook. The result is an album that appears impeccably made but charged with joy.
There is a busy schedule this month at the Cambridge Junction. A fine, no-nonsense interpreter of traditional music and an excellent songwriter, Bella Hardy plays on the 2nd. Meanwhile, Aussie ska and jazz outfit The Cat Empire, on the 12th, have a phenomenal live reputation.
The big one at the Cambridge Junction this month has to be the return of the Super Furry Animals (28th). They came back to active service last year after a five-year hiatus. With a Guinness World Record, Gold and Silver Discs and plaudits from the likes of Billboard and NME, it's not surprising that the band are held in such high regard. The Cardiff five-piece has fused rock, indie, electronic and psychedelia in a career that spans over 20 years and we are understandably thrilled to be adding Super Furry Animals to this month's proceedings.
Our overall Cambridge pick this month has to be the welcome return of the cornex:discover series, which this month hosts Criolo on the 21st at the Cambridge Junction J2. Politically and culturally motivated, Criolo is a rapper, composer and urban poet whose voice resounds with the youth of post-slump, pre-Olympic Brazil, exploring stories of poverty, police violence and social discrimination.
Don't forget this year's Record Store Day falls on 16 April – keep an eye out for live music and events at our independent record stores, Lost In Vinyl on Magdalene Street and Relevant Records on Mill Road.