This image: The Kominas
Jordan Worland, from local music website Slate the Disco, selects his must-see gigs in Cambridge during August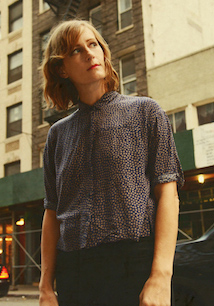 August might be thought of as a slow month gig-wise in Cambridge, but we've found several gems to get us through. Our top tip is Laura Gibson and her appearance at The Portland Arms on Thursday 24th.
Gibson (left) released her latest album, Empire Builder, last year and it's a treat. Equally raw and focused, it captures a life blown open: a person mid-transformation.
With clear-eyed honesty, urgency and warmth, it succeeds in capturing the moment between loss and rediscovery, and also feels like a distinct new chapter for her; that striking voice – which bridges the gap between light and dark so beautifully – sounds more resolute and unwavering than ever before.
There's always been a gripping assuredness to the work of Laura Gibson, at its most compelling when brooding, unsettling undertones make their way to the surface. Bolstered by the work of Neko Case's drummer Dan Hunt, violinist Peter Broderick, and Death Cab for Cutie guitarist Dave Depper, her work is an evocative and finely-detailed display of new-age Americana.
Sticking at The Portland, we have local band Nervous Conditions performing on the 5th. Utilising twin drummers, strident sax, relentless basslines and howling vocals, Nervous Conditions (below) take the darkest and rawest elements of post-punk and re-appropriate them for the age of austerity.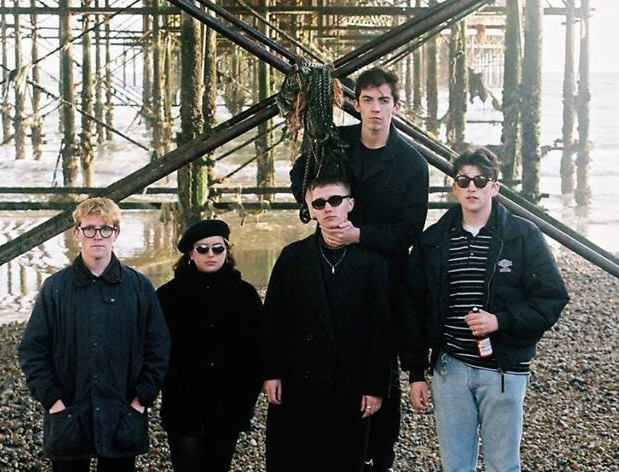 Taking cues from The Fall, Prolapse, James Chance and Bauhaus, the seven-piece rail against the tedium of provincial youth. This show will also see Culture CT make their second Cambridge appearance after emerging earlier this year. We like these guys – they're a new Cambridge outfit who make solid, organic post-punk with a cool, dispassionate attitude.
Blending catchy melodies with the bravado of the likes of Don Broco or Lower Than Atlantis, two-piece Seconds Apart play The Portland on the 6th. Other Portland highlights this month include the acoustic punk goodness of Jake Martin on the 29th, the honest country stylings of Sam Coe and The Long Shadows on the 28th, and the Violet Flares/Staycations double header on the 31st.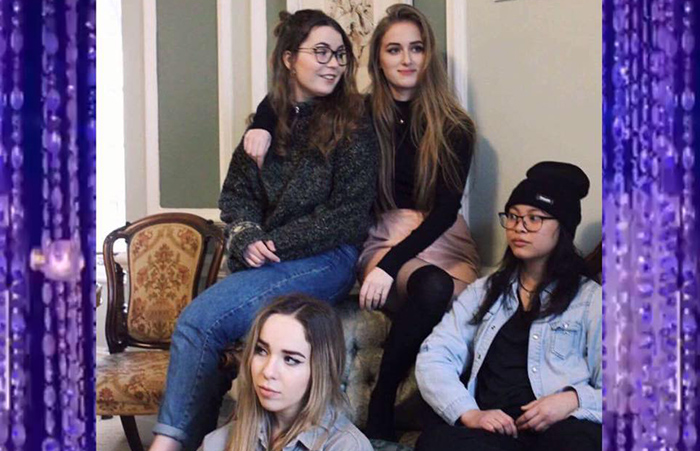 This image: Violet Flares
Modern jazz trio Casca, based in London and Cambridge, play the Hidden Rooms on Thursday 3rd. The trio's music evokes a world of dark ambience using hard-hitting grooves and relentless improvisation.
A busy month at the Cambridge Junction includes vibraphonist/vocalist Roy Ayers on the 19th. Ayers is among the best-known, most loved and respected jazz/R&B artist on the music scene today. The Junction also hosts its annual celebration of urban artists in Cambridge this month with Rapademic on the 3rd. Now in its third year, Rapademic promises to be another fantastic showcase of some of Cambridge's finest up-and-coming urban talent.
On the subject of Cambridge talent, this month's High Fiver at the Junction on the 4th looks to be an especially busy night, with six acts performing. Amongst them are Deep City, an exciting new band whose music consists of atmospheric samples and darkpop guitar tones, combining 80s and 90s synth sounds with 21st century pop sensibility. August at the venue continues with the return of the exciting day-long Junkyard Festival on Saturday 5th. This epic interdisciplinary and cross-arts event is now in its third year and promises a showcase of music spanning varied genres, plus original visual arts, tasty food and all round good vibes. The whole event is conceived, planned and run by the Cambridge Junction team of apprentices.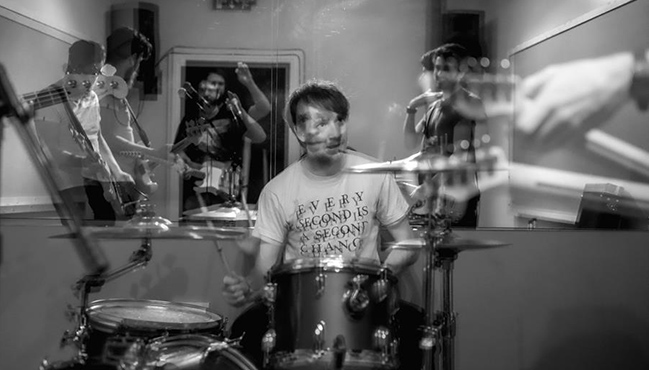 Finally, we end with the excellent double bill of The Kominas and Grieving (above) at The Blue Moon on Thursday 17th. The Kominas began in 2005 as self-styled exemplars of Bollywood punk. Their dance-orientated sound is a wild blend of reggae, Punjabi folk tunes, surf rock, disco, dub and 1977-era hardcore. The musicians, Americans of south Asian heritage, sing in Punjabi, Urdu and Hindi as well as English, and their lyrics proclaim a bold political awareness with broad streaks of humour, outrage and the absurd.
The songs are meant to catalyse change in a predominantly white culture, while simultaneously fostering a safe and fun space for listeners of colour. Grieving are a new, unsigned band from Cambridge, who offer melancholic, stripped-back indie-punk. The show will be their first in a few months and we can expect new material to be aired as they prepare for the release of their debut record later this year.