This image: Hayley Heynderickx
Jordan Worland, from local music website Slate the Disco, selects his must-see gigs in Cambridge during August
August tends to be a quiet one on the Cambridge music front, but there's still a handful of excellent gigs to check out. Our must-see pick this month takes us to the NCI on Holland Street to see Sports Team on the 17th. It's a welcome return for this six piece, whose story started here when they met while studying at Cambridge University a few years ago. Since then, they've gone on to release a clutch of stellar singles, quietly but assuredly fulfilling the word-of-mouth hype around their early live shows and joining a handful of bands dragging the spotlight back on to English guitar music. They'll be supported by Cambridge band Ugly.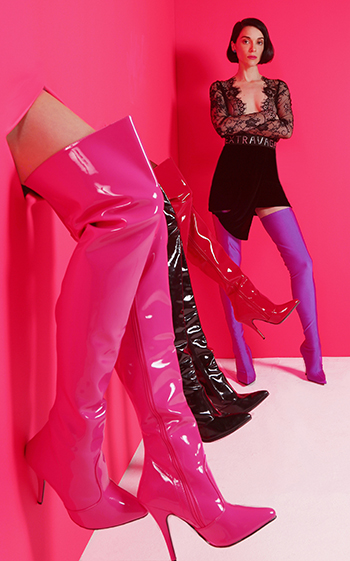 Scarecrow Boat and Shadowboxer play for the first time in Cambridge as part of their summer tour, which stops in at the Corner House on the 1st. Southampton pop-punkers Scarecrow Boat make music with a sad edge, catchy melodies and the energy of a toddler on blue Smarties, while Norwich alt-rockers Shadowboxer specialise in creating soundscapes and atmosphere. The line-up is completed by Cambridge noise-punk duo Self Love basking in fuzz and sharp drums, like Shoegaze's angry cousin.
We've got two great picks for you at The Portland this month, beginning with Flower-Corsano Duo on the 3rd. Formed in 2005, they meld the propane-lit, overdriven drone-ragas of Michael Flower's electrified shahi baaja and the truly extraordinary free drumming of Chris Corsano: an essential conduit between the parallel worlds of psychedelic noise-rock and contemporary free jazz.
Portland songwriter Haley Heynderickx, who visits the venue on the 22nd, released her debut album, I Need to Start a Garden, earlier this year. Tender without being twee, the album showcases Heynderickx's introspective, curious lyricism, smoky, sweet vocals and knack for intricate guitar lines – we can't recommend this show enough.
Annie Clark (right), better known by her stage name St. Vincent, will be bringing her live band show and acclaimed recent album Masseduction to the Corn Exchange on the 29th.
One of just of three UK performances ahead of her End of the Road festival headline appearance, it's promising to be a spellbinding showcase of her resolutely unique style as an artist who has used each record to throw new, fresh, bright colours into her musical palette.
Expect an avant-garde art performance that pushes boundaries – this show has all the ingredients to make it the best in Cambridge this year.