This image: Wooden Arms
Jordan Worland from local music website Slate the Disco selects his must-see gigs in Cambridge this month
June is our favourite month. It's the first month of the year where we have music options inside and outside. Strawberry Fair on the 4th is always filled with local acts of a variety of genres – in particular we recommend keeping an eye on the Cambridge 105 stage for new acts. June also sees the start of the city's Jazz and Brass in the Parks series, with Caxton Swing up first at Jesus Green on the 12th.
If you prefer your strawberries with more beats then Cambridge festival Strawberries & Creem on the 11th is the place for you. Now entering its third year, legendary US superstar Nelly and UK grime legend Kano are the acts topping the billing at this year's festival. Taking place on a Saturday for the first time (making it much more doable for non-students), the line-up also features veteran reggae selector David Rodigan, comedy UK garage crew Kurupt FM (of BBC Three fame), pioneering grime MC D Double E, recognisable grime personality Big Narstie and electronic producers Snakehips.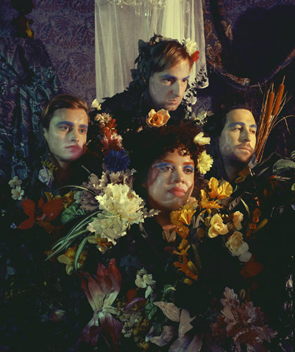 Our top tip for June has to be Beach Slang and Weaves at The Portland on the 15th. Beach Slang's music evokes the spirit of punk and is as brutally honest as it is infectiously catchy. Excellent Canadian band Weaves (right) are definitely worth catching for their high-wire approach to pop songwriting and idiosyncratic songs that play around with genre and form.
Shit and Shine, aka the mutant brainchild of seasoned transgressor Craig Clouse, play The Portland on the 2nd. They've carved out a unique niche with their take on Krautrock and will be one of the most unpredictable acts to play Cambridge this year.
Post-punk trio Less Win are the latest aggressors to emerge from the Copenhagen scene that also yielded Iceage, Lower and Yung. They're in Cambridge at The Blue Moon on the 26th for the last leg of their UK tour, with support from The Bodies, Prison Whites and a rare appearance from The Proles.
Alt-classical quintet Wooden Arms bring their new album and tour to Cambridge for an evening of original collaboration, poetry and music, all taking place at St Paul's on Hills Road on the 28th.
Megson's infectious sound is a mix of heavenly vocals, lush harmonies, driving rhythmic guitars and mandolas and they return to the Cambridge Junction on the 3rd. Elsewhere at the Junction this month we have Half Man Half Biscuit (9th), The Sons of Pitches (10th), Beatie Wolfe (14th) and St Paul and The Broken Bones (17th).
Formally known as folk-punk artist Dropout Dan, Daniel O'Dell now makes music under the guise of Heartwork. This year after a successful Kickstarter campaign, O'Dell will release his debut album, Things I Wish I'd Said. Get a taste at Relevant Records on the 4th.
The incredible ASUNA uses large collections of multiples to explore interference and drones in installations and live performances, they bring their 100 Toys show to CB2 café on the 7th.
Our top pick at The Corner House this month is on the 17th as melodic punk takes over. Liverpool's all-star cast supergroup The No Marks headline in a rare appearance and come to Cambridge for the first time.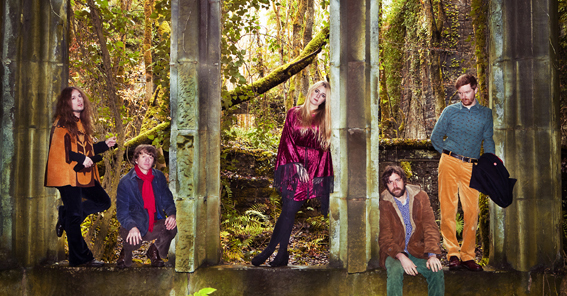 This image: Trembling Bells
A trio of shows catch our eye at The Portland this month. Nick Harper, a folk troubadour, an acoustic balladeer – with a touch of rock 'n' roll on the side – plays on the 18th. Trembling Bells' latest album is a driving, dramatic work, filled with a great sense of tension and release; a witches' brew, a psychedelic stew mixing up the range of the band's musical interests – everything from ramshackle ballads to ancient May Day chants. Their show on the 20th is one to catch. Seattle outfit Night Beats play reverb-soaked rock and soul blended with sharp drone numbers and classic rhythm-and-blues tracks. They're in town on the 21st.
We close with New Zealand outfit Unknown Mortal Orchestra (UMO) who will warm up for their Glastonbury appearance with a trip to the Junction on the 21st. UMO's 2015 release Multi-Love was one of our albums of the year with its themes crafted with as much human soul as adventurous exploration, a break-up record centred on frontman Ruban Neilson's polyamorous relationship. With effortless grace and a heady canvas of sound of colour UMO continue to deliver some of the brightest and boldest guitar records of their generation.