You're never too old for a May Ball, as Early Night Club aim to prove
If your student days are long gone and you find yourself a bit jealous of Cambridge University's lavish all-night balls around this time of year, we've got the perfect event for you!
Taking place in the historic Cambridge Union on 18 June, the Early Night Club May Ball will combine great food and music, fun, fizz and fairground attractions for an event which anyone can buy a ticket too (why should students have all the fun, eh?).
It's hosted by My Little Festival, the team behind which have brought us events like the Gogs Giant Sundowner and last month's fabulous Sunday Best in Swaffham Prior. They're all about bringing a bit of flair to the Cambridge events scene, combining the best of our city's food and drink scene with great entertainment, cool venues and a bit of eccentricity.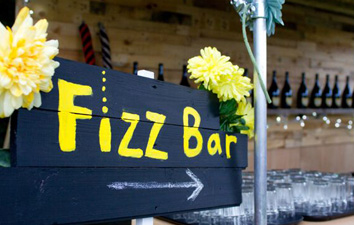 At the Early Night Club May Ball, guests can expect delicious street food from Guerilla Kitchen, lots of fairy lights, live music, top DJs, a hair station and a glitter station (which we love the sound of), funfair rides and plenty of dancing. The theme for the event is circus – and guests are encouraged to go all out with their outfits.
"We can't quite stretch to an all-nighter, or the high budgets of the college balls, but we know how to throw a good party," says Alex Ruczaj, founder of the Early Night Club (which is co-hosting the event and puts on regular nights around the city). "We're going to make the Early Night Club ball quirky and fabulous with a nod to the fairground-themed fun of the traditional balls. It's a great excuse to get dressed up, drink some fizz and just have a blast – if in a slightly more civilised way, as we'll be closing up at midnight."
Tickets are £35.