As the Wild Wood Disco prepares to return, we take a look at what's in store at this year's outing for the flamboyant mini festival
Sad to say farewell to Secret Garden Party? Fed up with schlepping for hours across the country to get your festival fix? Or maybe you just love a seriously good party? Either way, you need to get this local secret on your radar, pronto.
An intimate mini festival in a gorgeous woodland setting, Wild Wood Disco returns for more glittery good times on 30 June. Taking place at Horseheath Racecourse (near Linton), it's the second outing for this boutique shindig, which comes our way courtesy of quirky local party-makers My Little Festival. From art installations to laser shows, firepits to street food, there'll be plenty to explore as you make your way around the lovingly crafted site, soaking up the sounds of fab live acts across two stages as you go.
"We were overwhelmed by the positive response to the disco last year and knew we needed to come back bigger and better this year," says festival director Vicky Fenton. "We pride ourselves on high production values and attention to detail; our goal is to create a small, memorable and totally unique party that will become a firm favourite of the festival season."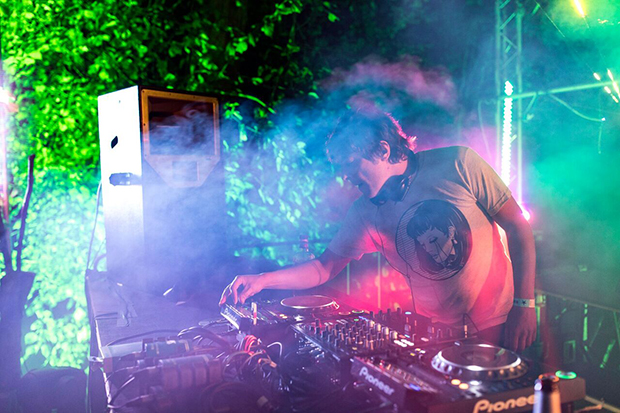 The organisers set the bar high at the debut event – pulling in the legendary Jazzie B for the headline slot – but they've raised it still further this time with two very special guests: Tom Findlay and Andy Cato, aka electronic super-duo Groove Armada, who both originally hail from Cambridge. One of the biggest-selling dance acts in the world, the pair are best known for anthems like Superstylin' and I See You Baby, as well as mega-hit At The River. "It's great to be coming home to Cambridge with GA," said Findlay of the upcoming gig. "I grew up in Cambridge, and the place has played a major part in my musical education. Time to see if I can't give something back – see y'all on the danceflooor!"
The impressive line-up doesn't stop there, with festival faves Stanton Warriors taking to the decks for one of their signature genre-hopping sets. This seasoned duo have been in the game for more than 20 years, selling out global tours and bringing their trademark sound to festivals including Coachella, Glastonbury and Burning Man. Also keeping the crowd dancing until the small hours will be house music legend Seb Fontaine, DJ/producer duo Plump DJs and SGP's 'Head Gardener'.
This time around, the festival will be introducing the Sundown Stage, where revellers can relax as day turns to night, listening to Ibiza style chill-out tunes, disco and funk. Adventurous partygoers can meander down The Wild and Winding Path: a magical route through the forest lined with surprises to discover and places to relax under a canopy of trees – see if you can find the hidden venue for a dance! Also waiting to be discovered is a secret absinthe hut: venture over for a glug of the green stuff and to find out why Oscar Wilde described this famously potent spirit most "poetical thing in the world…"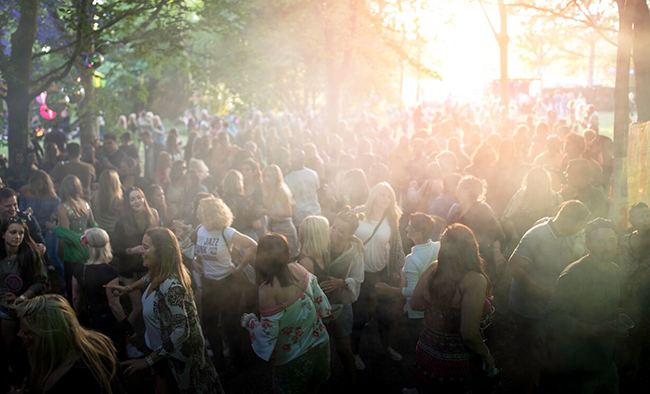 If you need a bite, you'll be spoiled for choice with the street food feast which includes artisan pizzas from Fired Up and lip-smacking wings from Buffalo Joes, plus sugary treats from the Churros Bar.
We doubt you need any further tempting to join in the fun and games, so: mark 30 June in your diary, grab your glitter and dig out your dancing shoes – we'll see you in the woods!
Fancy joining the fun for free? We're giving away a pair of tickets here!
Four things not to miss at Wild Wood Disco
1. Forest Feast: Taste your way around the cream of the local street food scene, from artisan pizza to gourmet mac and cheese.
2. Absinthe makes the heart grow fonder: See the green fairy deep down in the woods with a glass of the strong stuff at the hidden absinthe bar.
3. Get into the Groove: Shake your stuff to legendary dance duo Groove Armada.
4. Sundown Kids: Catch the sunset and enjoy blissed out beats at the Sundown Stage.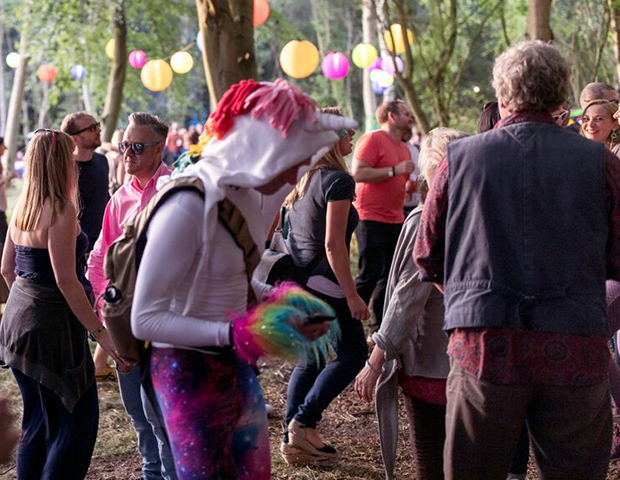 Need-to-know
What: Perfectly formed boutique festival, taking place in a woodland glade. Groove Armada headline.
When: 30 June, 2pm-2am.
Where: Horseheath Racecourse, Linton.
How Much: Tier 3 tickets £45. Camping available for additional £15. Shuttle bus to and from Cambridge £10.