This image: Sweat
The Portland Arms is set to play host to a blinding double header of a gig on 3 November when they welcome Hooton Tennis Club and Sweat; the latter being one of the most hyped bands of 2016 so far.
Hooton Tennis Club, inspired by the likes of power pop maestros Teenage Fanclub, cult heroes Big Star and legendary composer Randy Newman, create witty, melodic and sunshiny indie pop with gorgeous harmonies. A four-piece outfit hailing from the Wirral, they're one album into their career, with The Guardian describing their debut as "Beautiful… a balmy afternoon-ready record".
Sweat, on the other hand, go in for sleazy, synth-laden, bass heavy, grunge-infused rock – and if you're struggling to imagine what that sounds like, it's probably because they're so utterly unique in the noise that they're making. Named as The Guardian's New Band of the Week last month, Vice magazine observed that "South London band Sweat takes all the filthy bliss of a perfect night out and jumbles it into a dizzying mishmash of neon pink, dilated pupils, gyrating bodies and getting off with your mate on the staircase."
So hot are they, that Lady Gaga decided to crash their gig and get up on stage at the Moth Club in London recently. Which, along with the fawning music press coverage they've been receiving, we're taking to mean these guys are on the cusp of hugeness. Need another reason to root for them? Charismatic frontman Dante, his band-mate and brother Gamaliel, along with guitarist Joseph Minden and bassist David Noble, are all Cambridge born and raised – so we reckon we can claim them! Definitely one to watch out for. Tickets to the gig are £9.90 including booking fee.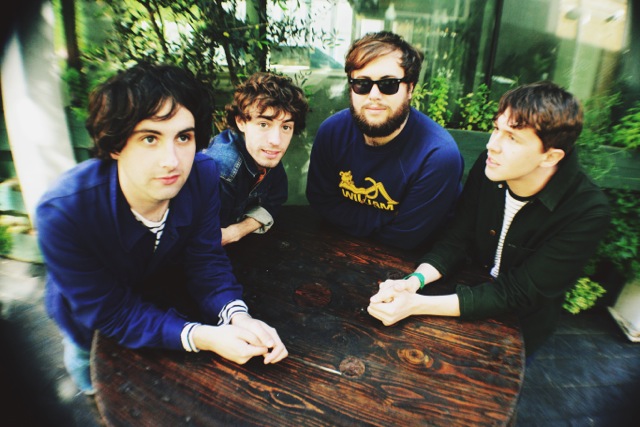 This image: Hooton Tennis Club