This image: Amber Arcades
Jordan Worland, from local music website Slate the Disco, selects his must-see gigs in Cambridge during July
Of course July is usually all about the Folk Fest, but with that taking place a little later in August this year, there's still plenty going on in our city's music venues. We start with The Portland Arms, and a couple of stellar recommendations. Responsible for one of the best debut albums of recent years, Fading Lines, and signed to the fantastic independent label Heavenly Recordings, Amber Arcades is the moniker of Dutch-born musician Annelotte de Graaf. She'll release her second album in September, but before that she'll play The Portland on the 26th. Amber Arcades' music is a shimmering mix of indie pop, krautrock and shoegaze, and her sound has been compared to such luminaries as Stereolab and The Cocteau Twins.
KOLARS have created a sonic world that straddles obscure genres like desert disco, glamabilly and space blues, and their show on the 17th is our other Portland tip. They were last seen at the same venue earlier this year, opening for Shonen Knife.
Experimental violin duo Laura Cannell and André Bosman (below) will be releasing their joint album Reckonings on the 13th of this month, and are performing at The Unitarian Church on the 20th as one of a handful of shows in support of this release. Recorded through the seasons with wind rattling, sun burning and snow melting, the new offering features six tracks that were captured in single takes in a medieval stone church at the edge of the marshes and reedbeds of East Anglia.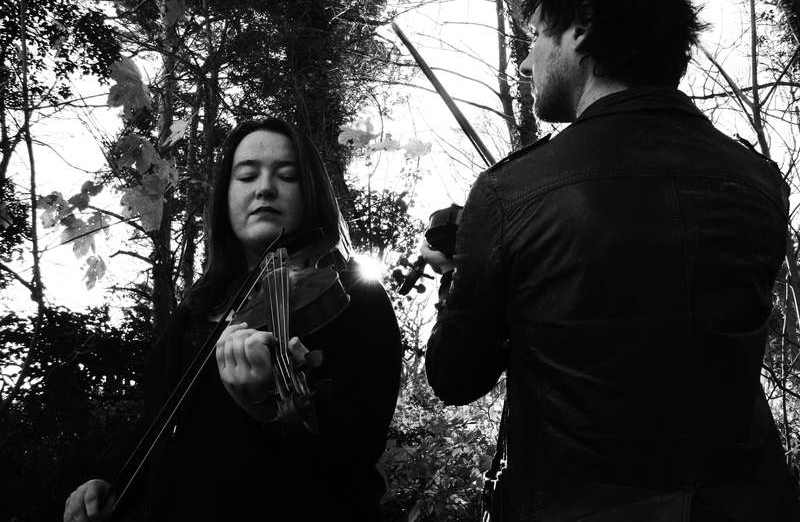 Echoes of 12th century monophonic songs mingle with reanimated and imagined voices of long-sleeping Saxons. The duo's improvisations bring the secular back into the sacred space, and their haunting pieces and earthy, avant-garde performance style, coupled with the intimacy of The Unitarian Church, promise to provide a truly spectacular experience.
Billed as an Indietracks warm-up gig, there is a global feel to the line-up at the Blue Moon on the 24th. Check out cult indie pop heroes The Smittens, who hail from Burlington, Vermont, and switch up instruments, song-writing and singing to create catchy, harmony-driven twee pop anthems and queer love songs – always brilliantly lyrical and often brazenly political.
---
"Visit the Junction on the 13th for a hit of California psych-rock"
---
Eureka California feature on the bill, too, bringing their noisy, indie pop'n'roll to Cambridge from Athens. Also set to perform is Let's Whisper, a band which features members of The Smittens plus Emma Kupa, who fronts Cambridge outfit Mammoth Penguins. Let's Whisper (tagline: "All our songs are love songs") produce pure-hearted melodies that dare to explore the more introspective side of pop music. The bill for the 24th is nicely completed by one of Cambridge's finest DIY punk-pop trailblazers, Baby Seals.
The Cambridge Junction hosts some incredible shows this month. In a massive coup for the venue, the Flaming Lips appear on the 23rd, on one of only a few UK dates showcasing material from their universally acclaimed album Oczy Mlody. A legendary American rock band, The Flaming Lips – fronted by Wayne Coyne – have been recording and gigging for 35 years, and their music offers a lush, intricate and psychedelic sound that is still unmistakably their own. The band are widely considered to be one of the most exciting to see play live, and their stage shows are hailed as some of the most enthralling in history.
Last year, John Dwyer's Thee Oh Sees dropped 'Thee' from their name for their new album, Orc, a fresh slice of the band's signature primal, biting garage rock. But that wasn't all: 2017 also saw a different kind of release from the band, a pared back acoustic album titled Memory Of A Cut Off Head (this came with yet another name change back to OCS, the moniker that accompanied the first steps in Dwyer's fascinating musical odyssey).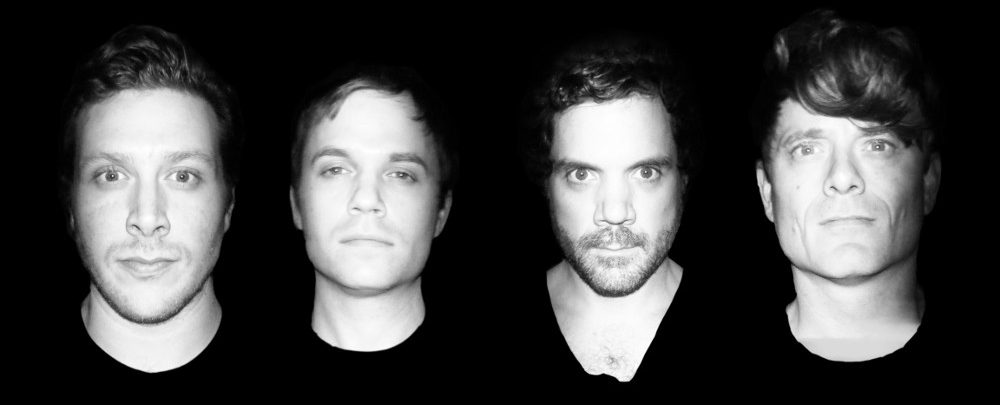 It was the 20th album released by the band (above) under various names, including Orange County Sound, OCS, Oh Sees and Thee Oh Sees names, and the 100th release on Dwyer's Castle Face label. It proved to fans that, whatever name he goes under, whether he's making scorching garage rock or the mellow, acoustic sounds of Memory Of A Cut Off Head, Dwyer's creations travel beyond the outer limits of guitar music's regular orbit.
The Oh Sees are back with a new record, Smote Reverser, this summer, and it arrives with us on 17 August – catch them at Cambridge Junction on the 13th for a hit of California psych-rock.
Finally, if you fancy a bit of pop nostalgia on a summer's evening, then Right Said Fred play the Big Weekend on the 13th. Their set is part of a weekend of music happening on Parker's Piece.