This image: Hunter and the Bear
Jordan Worland, from local music website Slate the Disco, selects his must-see gigs in Cambridge during November
November for Cambridge's live music scene is a month brimming with excellence.
We start down Norfolk Street on the 1st when avant-garde country guitarist Dr Eugene Chadbourne plays downstairs at CB2. Eugene Chadbourne is an eclectic and unconventional improvisor/guitarist/banjo player who draws on a range of forms – including free jazz, country and bluegrass and all-out noise. His idiosyncratic and uncompromising approach to music has made him a living legend
Staying on Norfolk Street, there is a host of gems at The Blue Moon. Firstly there is the stellar Moonstrips, Jungfrau and Newts triple billing on Sunday 12 November. We're particularly looking forward to Jungfrau – a Brighton five-piece who use intuitive beats and hypnotic basslines to weave a rich texture of sonic guitar licks. Then we have the Goldblume, War Waves and Pale Girls triple header on the 17th, and finally, the Sweet Revenge all-dayer of Indie Pop on the 18th. The event is back for a second year and will host eight quality bands with our picks being The Tuts, with their pop-infused punk songs, and the whip-smart songwriting slacker sounds of Peaness. There's an excellent bill of Grieving, Culture CT and Modest playing the Corner House on the 10th. Whilst Grieving and Culture CT are local, Modest are bringing their post-punk gloomy sounds over from Denmark for just three UK shows.
There's a busy month at The Portland, with our top pick being Weaves, who bring their distinct brand of wonky, guitar-driven pop back to Cambridge on the 13th. Last month saw Weaves release their sophomore album, a sonic treat filled with idiosyncratic songs that play with genre and form while vocalist Jasmyn Burke's precisely calibrated alto is truly on point. The Portland also sees Jared & The Mill bring their south-western indie rock to Cambridge on the 14th, whilst Dundee quartet Model Aeroplanes showcase sun-drenched pop on the 20th. Finally, at The Portland on the 29th, Hunter and The Bear bring their thunderous live show to the venue.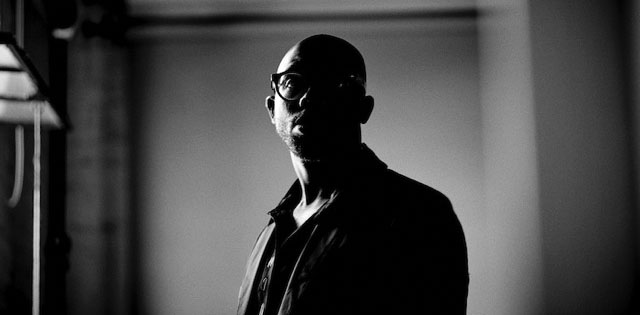 There's a huge month shaping up at Cambridge Junction, but the standout highlight for us is Ghostpoet (above), who plays J1 on the 2nd. Ghostpoet's take on hip-hop is filled with brooding post-punk guitar lines that provide the menacing landscape for his provocative lyrics, all of which take on an extra layer of doom noir in a live setting. Hugh Cornwell plays the same venue (in J2), also on the 2nd. Another big treat there is Spoon's visit on the 9th. Back in March the band released the captivating Hot Thoughts record, which sees the band creating a musical universe all of their own and rivalling some of their best ever work. It's also ten years since the release of their finest album, Ga Ga Ga Ga Ga so we might get a few visits to that record on the 9th also.
Lucy Rose, the British folk artist who released her acclaimed third album Something's Changing in July, returns to Cambridge this month, playing the J2 on the 23rd. Like all folkloric stories, the making of this record had a certain degree of serendipity.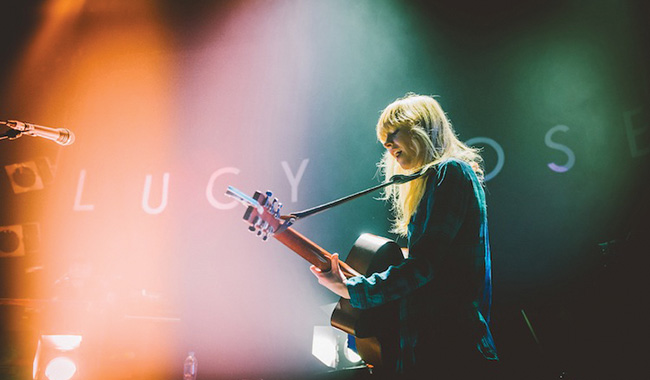 Rose (above) organised and booked her own tour of Latin America in response to fan requests from that region, and the experience resulted in the evocative intimacy and widescreen sweep of the new album. Charlie Cunningham brings his lyrical depth and singular musical ability to the support slot – providing an excellent reason to arrive early for this gig.
Get ready for those big brass numbers because London's much-loved Hackney Colliery Band are back for a big show on the 4th. Also paying a visit to the Junction is Billy Bragg, who has been a fearless recording artist, tireless live performer and outspoken political campaigner for over 30 years. He plays on the 8th as part of his Bridges Not Walls solo tour.
Following on from their fourth studio album hitting their highest ever chart position in January, Deaf Havana bring the record to the Junction on the 12th with the excellent Black Foxxes in tow. Finally at the Junction we have the ever popular Newton Faulkner on the 16th and the legendary Roy Ayers on the 25th.